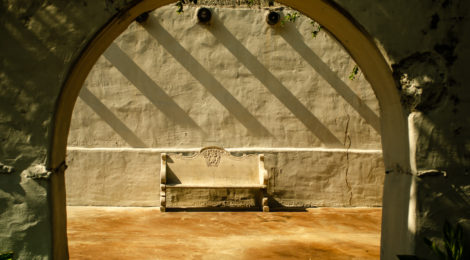 And just like that, we are approaching principal photography for 'Cuerpo', our first feature-length film. How grand is that? The past few months have been a flurry of research and preparations. Are we ready? We'll find out. We look forward without wavering, our knees may tremble, but it's not all fear. Some of it is pure excitement!
We hope you enjoy the result. Whatever it may be, it will have changed us.
….WOW. Wrote that over two years ago and haven't had a chance to post it, or anything, since then. This film took our time and energy for quite the ride. And it is almost over. Well, this part of the trip at least. 
Hours and pages could be written to discuss what we went through, sing it from the rooftops, but that's not our style. For now we'll smile wrily and sit back with some tea. Savoring the nuggets of experience as we prepare for the future.
'Cuerpo' is now out in the festival circuit, awaiting responses. Where will it screen first? Fingers crossed that it screens. Strange times the world is in at the moment.
It's been a challenging year overall, and we haven't had the motivation to share or create much when there has been far more important messages to spread. Here's hoping for better times arriving soon. The world will keep spinning, so we shall keep moving as well. Onwards and forwards.
Until then, be safe and take care of each other!